---

Travel Teams: Grades 4-8
This option is for players who plan on attending Central High School. By joining our traveling teams, your player can be a part of one the most up and coming youth programs in the state. Our teams will practice two or three days each week and play tournaments on Saturdays; some teams may have games on Sundays as well. Our goal is to provide a challenging and motivating environment that focuses on total development and prepares our girls to perform at the highest level, no matter their starting point. We also have a mission that focuses on helping young girls enhance their skills on the court and off the court.

---
PLEASE NOTE.......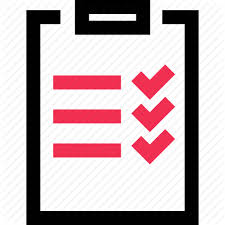 Lady Riverhawk Travel Teams are registered to play in the Great Northwest Basketball League (GNBL)

ALL participating players are required to have a parental/guardian-signed GNBL Medical Treatment Consent/Concussion Agreement in order to participate in their tournaments.

Instructions for completing the GNBL Liability Consents:

If you are having issues with SportsEngine, please:
Use Google Chrome or Mozilla Firefox (Explorer/Edge are not supported and will not work)
Clear your browser cache and cookies. To clear a web browser cache, follow the instructions in this help article: https://sportsengine.elevio.he...
To submit the 2022-2023 Liability Waiver/Concussion Agreements online, parents/guardians (or a coach who does not have a child on the team) will need to:
Create a membership to the website by clicking the "Create an account" tab at the top of the website page (or Login if you already have an account).

We require parents/guardians to become members as a way to establish that it is the parent/guardian who is electronically signing the Liability Waiver/Concussion Agreement.
All coaches and assistant coaches are also required to complete the online Wavier/Concussion Agreement. The Coach Concussion Agreement has been made a part of the Parent/Guardian Liability Waiver/Concussion Agreement - so if you have signed this document for your child, you are good to go. If you are coaching and do not have a child participating, please complete the Liability Waiver/Concussion Agreement form using your own name instead of the player name.
Once you are logged-in, simply click the following link and fill in the required information to submit the Liability Waiver/Concussion Agreement for your child using our online system.
There are two ways to complete the GNBL waivers: (we prefer that you use option 1)

1. Complete the online consent on the GNBL website and then upload the completed form during the registration process:

2. Fill out the "pdf form", save it, and then upload the completed form during the registration process:
*You will be required to create an account for your player if you haven't done so in the past or you can login if you have submitted consents on this site in the past.
---